Why Google Analytics Are Important
Know How Google Evaluates Your Website
This understanding helps you keep competitive while quickly adjusting to necessary changes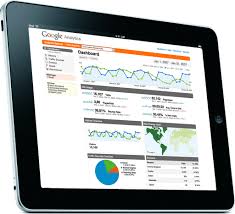 Organically bring your site to the top of the search results.  Organic traffic is FREE!
Generate qualified traffic – qualified customers who are searching for your products or services.
What Analytics Can Do For Your Website
Improve Search Rankings
Legitimate and trustworthy rank improvement.  % of searchers never go beyone the first page.  You know what they say - the best place to hide a body is on page 2 of the search results!
You are now ranking for your targeted, valuable keywords.  Keywords that help customers find you.
Increase Revenue
Go into the places only locals are familiar with. Visit little known hideouts and avenues that open the mind into what being a local is all about.
How We Make Analytics Work for You
There are a number of areas we analyze in order to optimize your business website.  Here is a peek into the areas we emphasize.
Our Analytical Reports Include. . .
Track all organic traffic
How users search to find your pages
Relevance of pages to queries
Keywords driving the most traffic
Track competition
Top exit pages
Slow landing pages
Demographics of visitors
Interest of visitors
Track views and click throughs
 Metrics of impressions and average position
Browser performance
Top landing pages
Track and monitor backlinks
Social Media engagement
Sessions and time on page
Bounce rates
The Importance of Organic Traffic. . .